First edition children's books as a present? Struggling for ideas for a special birthday present for your loved one? For a while Red Letter Days had the answer but is there an emerging trend for first edition rare books to be that unusual gift? Not any old book but predominantly First edition children's books with an attachment to fond childhood memories.
Recent sales of First edition children's book: 
Recent purchases from the Rare and Antique Book website indicate this trend. Sales of the full first edition set of The Chronicles of Narnia by C. S. Lewis, and the set of four Pooh books by A. A. Milne were bought as birthday presents for the respective buyers' partners who had loved reading them as a child. With book sets listed at £6500 and £1250 respectively, these were clearly either very special birthdays or bought by those with higher disposable income than the average person on the street.
Feeling interested? 
There seems to be another advantage in first edition books as presents -not only do books like these tug at the heart strings but they offer an even more unusual investment opportunity if, of course, the buyer can bare to part with them!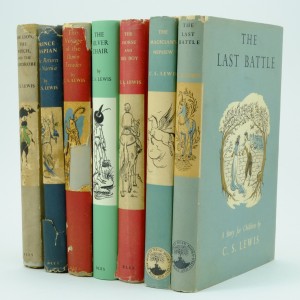 Check here for more rare first edition children's book ideas for presents.