It seems the later you get on in life, the harder it is to find something special or different as a gift for a loved one or friend. So often when asked, they say "really, don't bother; I have everything I need", even if they know it's not entirely true!
Well, Rare and Antique Books have an interesting and different solution – a rare first edition book that's of particular interest to the recipient. If it is a gift for him, perhaps he loves James Bond films. Imagine the kudos of showing off a first edition Casino Royale to his friends.
Or perhaps a childhood favourite was Babar the Elephant. The pleasure of reminiscing over the lovely illustrations in 'The Story of Babar' would be enough in itself but treasuring a first edition as a unique gift as well would be all the more special.

If it is for her, perhaps a favourite film such as 'Hundred and One Dalmatians' as a first edition would be a great gift idea.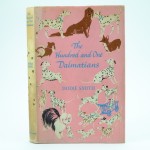 Or another childhood favourite read such as 'Winnie the Pooh' would tug at the heartstrings.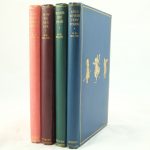 Yes, a rare and valuable old book is worth thinking about as an option and would be remembered long beyond most other presents.