Endurance Writing for Children:
Climbing trees, building dens and creating fantasy are common childhood pleasures and adventures. Children's authors love to write about them. Yet only a select number of authors have managed to capture generations of children with their stories.
Classic children's authors like Edith Nesbit, J. R.R Tolkien, Lewis Carroll and C.S. Lewis are writers who have mastered the skill. They cleverly created a world of magic and inverted logic that was entirely their own. Their literature is about children not for children. A way of keeping their inner child alive for the authors. As C.S. Lewis comments, When I became a man I put away childish things, including the fear of childishness and the desire to be very grown up. Yet adults secretly also like to read these children's tales with bedtime reading rituals being the excuse!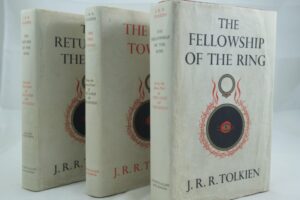 The trick of engaging the reader into a journey of childhood adventure is an art that J.R. R Tolkien perfected. Sometimes he writes as a guide to the reader and sometimes he seems to be only a step ahead of the reader. The suspense of the adventure is compelling and artfully employed in The Lord of the Rings trilogy.
Successful children's literature must also never shy away from the darker side of life. One of Edith Nesbit's most popular stories portray the practical and fantastical side of childhood adventures. The Enchanted Castle describes the ghastly tales of creatures in the dark in a magical nightmare. She is not afraid of describing things as they are, including frightening experiences.
C.S. Lewis was a master at engaging adults as well as children into his literature. As he comments,  In my own first story I had described at length what I thought a rather fine high tea given by a hospitable faun to the little girl who was my heroine. A man, who has children of his own, said, "Ah, I see how you got to that. If you want to please grown-up readers you give them sex, so you thought to yourself, 'That won't do for children, what shall I give them instead? I know! The little blighters like plenty of good eating." In reality, however, I myself like eating and drinking. I put in what I would have liked to read when I was a child and what I still like reading now that I am in my fifties. Lewis's  tales of a group of children getting drawn into a world of fantasy adventure in The Chronicles of Narnia remain as appealing to adults as to children.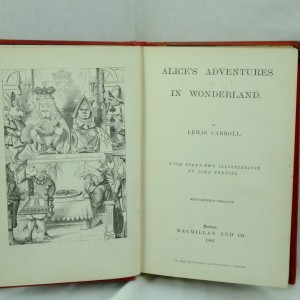 Writing children's literature is often best developed when it grows out of a story that has been told by the author to a particular child. Lewis Carroll's Alice In Wonderland adventures were directly meant for Alice Liddell, his child friend. Beatrix Potter's books were initially written as letters to the children she was governed. The infamous and enduring  Babar books of Jean De Brunhof were started with his recording his bedtime stories to his young sons.
Certainly creating a writing style that encourages generations of readers to keep turning to the books for childhood reading and nostalgia is a talent. C.S. Lewis comments,  I am almost inclined to set it up as a canon that a children's story which is enjoyed only by children is a bad children's story. The good ones last. There are certainly a few authors who have achieved that long lasting attraction.
To see more first edition books for children go here